Sustainable Development Fund – Dark Night Skies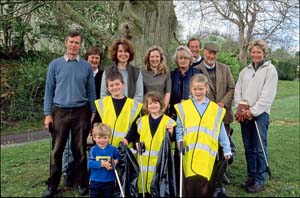 Grants are available from the Sustainable Development Fund for projects that will help make the dark skies of our International Dark Sky Reserve, even darker!
The fund will support businesses, farms or individuals within the AONB who could have a significant impact on our dark skies by changing their lighting.
Each year, the exact amounts of the awards differ depending on the available budget.
How to apply?
The application forms and guidance notes will be provided over the next few months. If you would like to register your interest for this fund, please contact us by emailing our support team.
Previously, our Sustainable Development Fund awards have gone towards supporting projects including:
Community shops and local products.
Projects that work with disadvantaged young people.
Fund raising events for community action; so that the funds raised are not used in putting on the event.
Projects to develop sustainable technologies such as renewable energy schemes.
Projects that communicate and celebrate the history and culture of this area.
Other Funding Opportunities
We regularly provide details of other funding opportunities in our e-newsletter. To subscribe email us.